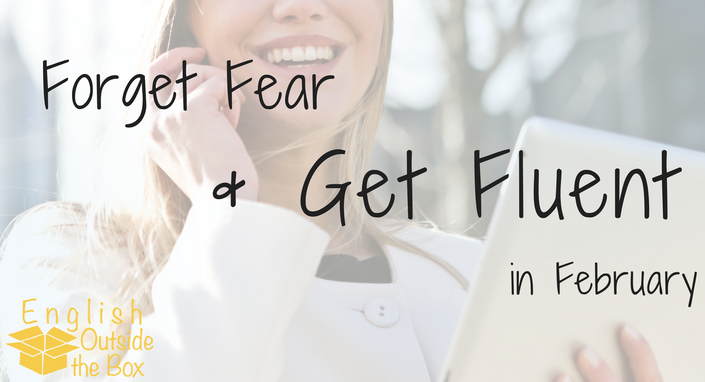 Forget Fear and GET FLUENT in February
Face your fear and start using English this month for fluency into the future...
Enroll in Course
"For some people, their fear to lose is greater than their desire to succeed, so they end up doing nothing and their dreams become impossible."
-Rodolfo Costa
Don't allow your fear of speaking make your dream of succeeding in English impossible.
You can speak English... you can get fluent... and you can succeed in English - as soon as you're ready to face fear and forget it!
Join me and let me help motivate you this month:
Forget Fear and GET FLUENT in February

This program will help English learners, like you, understand English fluency, overcome fear, practice English, and get materials to improve vocabulary, listening, reading, pronunciation, and speaking skills.
Forget Fear & Get Fluent has 3 training levels, so everyone around the world can join!
1. Free level
2. Advanced training level
3. Premium Support training level.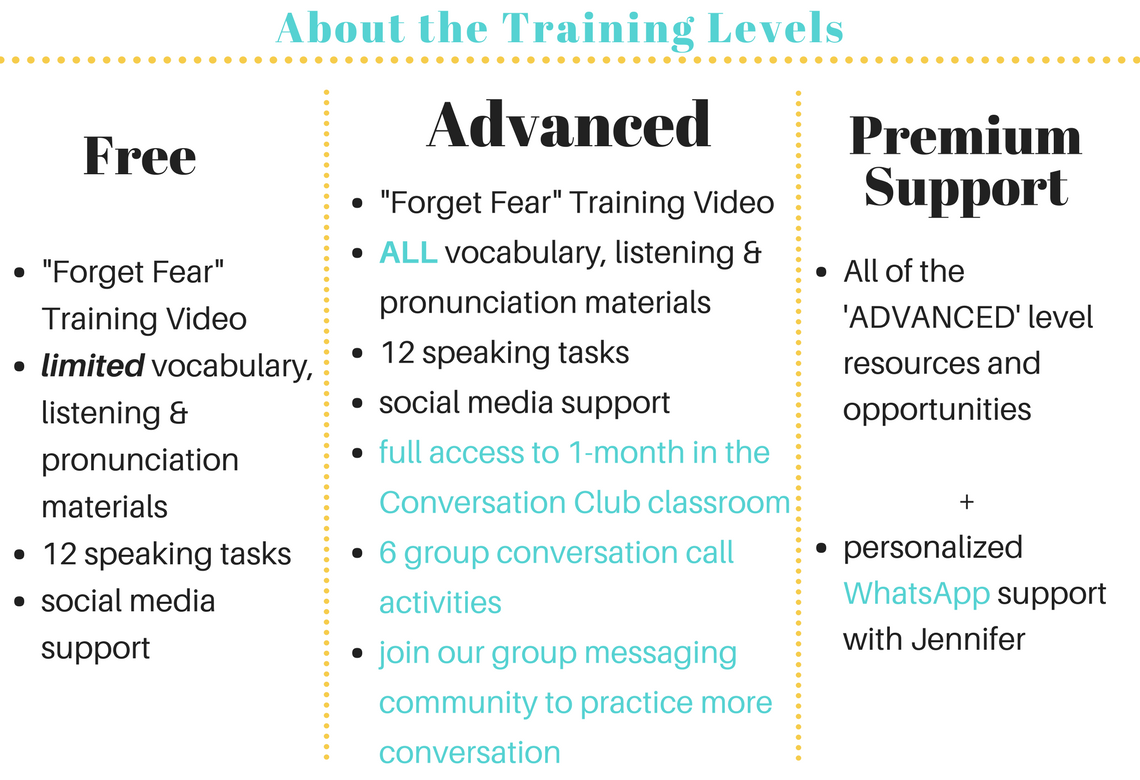 *FREE ENROLLMENT IS NOW CLOSED*
Do you want to join me, forget your fear and get fluent?
When you join the "Forget Fear & Get Fluent" program, you'll get:
Fluency Guide: 5 Steps to Understand English Fluency

"Make it personal" worksheet to help connect the 5 steps to you and your goals

LIVE Call invitation for Saturday, February 3rd at 9:00am (PST) to talk about English goals and fluency

"Forget Fear" training video + PDF: understand your fears, why you have them, & ways to overcome them (available February 1st)

Vocabulary, listening, & pronunciation video + PDF training to help connect you to natural English, including greetings, phrasal verbs, and idioms (available February 1st)
Advanced & Premium Support Members, you'll get invitation links to join our 6 group calls & your login information for 1 month in the Conversation Club online classroom.
Our group call schedule is:
February 6: 6:00pm PST

February 10: 8:00am PST

February 15: 8:00am PST

February 21: 5:00pm PST

February 24: 5:00am PST

February 28: 4:00pm PST
There are weekday, weekend, morning and evening options to all everyone to join!
Your Instructor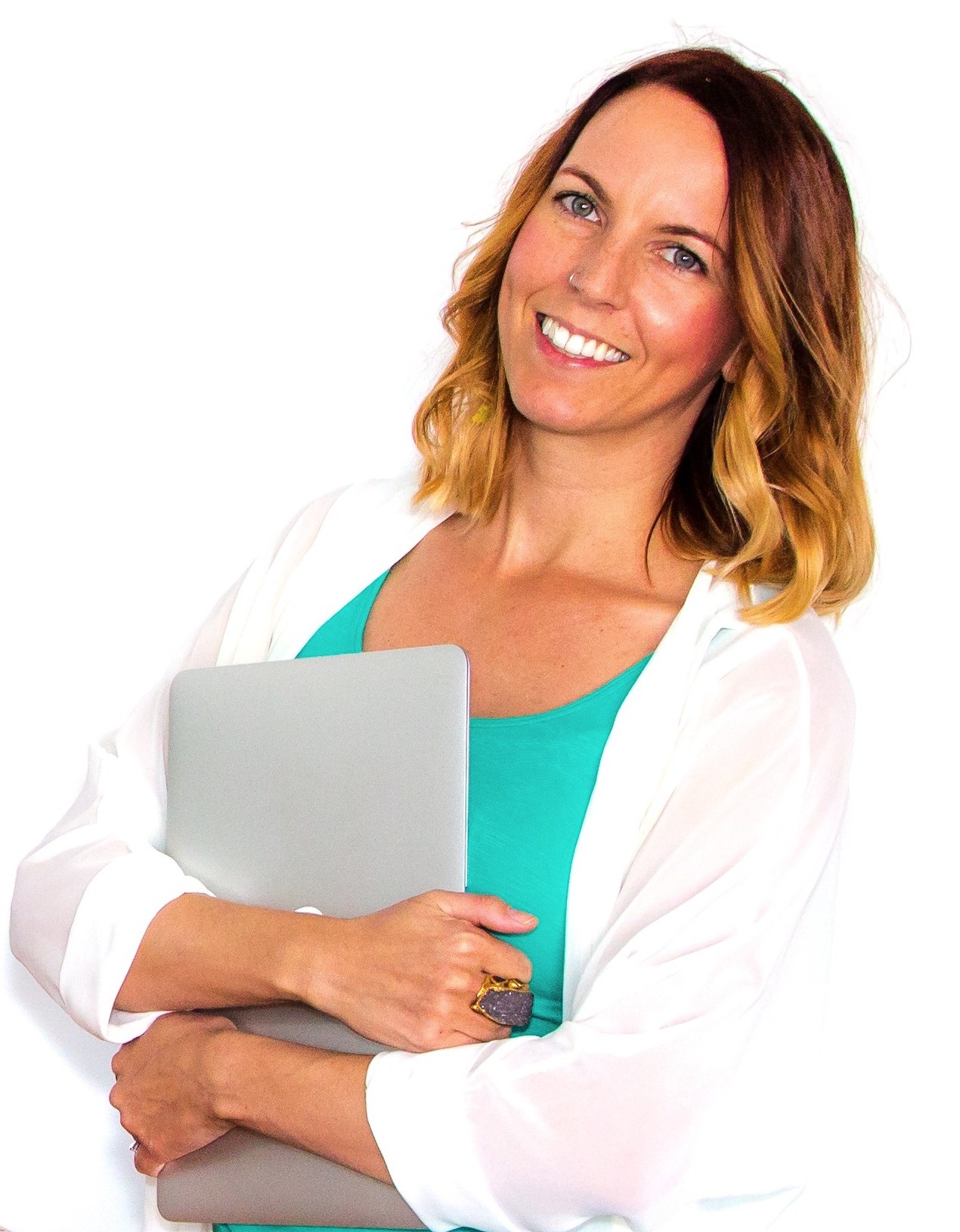 I am Jennifer, founder and teacher at English Outside the Box.
Through a variety of online courses and training programs, I help English learners master their everyday English skills. I help them feel more confident, speak more naturally, and use better English every day.
I have worked, lived, and traveled in Spain, Australia, Brazil, and of course the U.S. and have helped hundreds of students in over 30 countries. Eu falo português (I speak Portuguese), so am familiar with the process of learning a language, too.
Class Curriculum
The next steps...
Available in days
days after you enroll
Frequently Asked Questions
When does the program start and finish?
The program, "Forget Fear and Get Fluent" starts on Thursday, February 1st, 2018 and ends on Wednesday, February 28th, 2018. You can enroll at any time and get immediate access to all available materials.
What is "Forget Fear and Get Fluent in February"?
This is a project/challenge/program that I created to provide English learners around the world with the opportunity to come to a safe and comfortable place to improve English fluency! This program includes materials to help English learners understand what fluency is, understand and get over common fears, improve natural English vocabulary, practice pronunciation, and get lots of speaking practice!
How can I join?
You can join "Forget Fear and Get Fluent" at any time! Choose the level you want (free, advanced, or premium support), complete the enrollment and you'll get immediate access...
Is "Forget Fear & Get Fluent" free?
There are 3 levels of participation in "Forget Fear and Get Fluent in February". There is a free option, where students can get limited materials and access to the speaking challenges. The advanced training level includes the full materials and access to February's Conversation Club with 6 group calls and a group messaging community, and the premium support training level includes all of the free and advanced features + WhatsApp support for my personalized feedback. (WhatsApp premium support has limited availability)
Do you fear overwhelmed by fear when trying to speak English?
Do you wish you had more opportunities to speak in English and practice what you learn?
Are you ready to FORGET FEAR & GET FLUENT?
Join me today and sign up:
*FREE ENROLLMENT IS NOW CLOSED*

10% of "Forget Fear & Get Fluent" enrollments will be donated to the humanitarian aid organization, Direct Relief